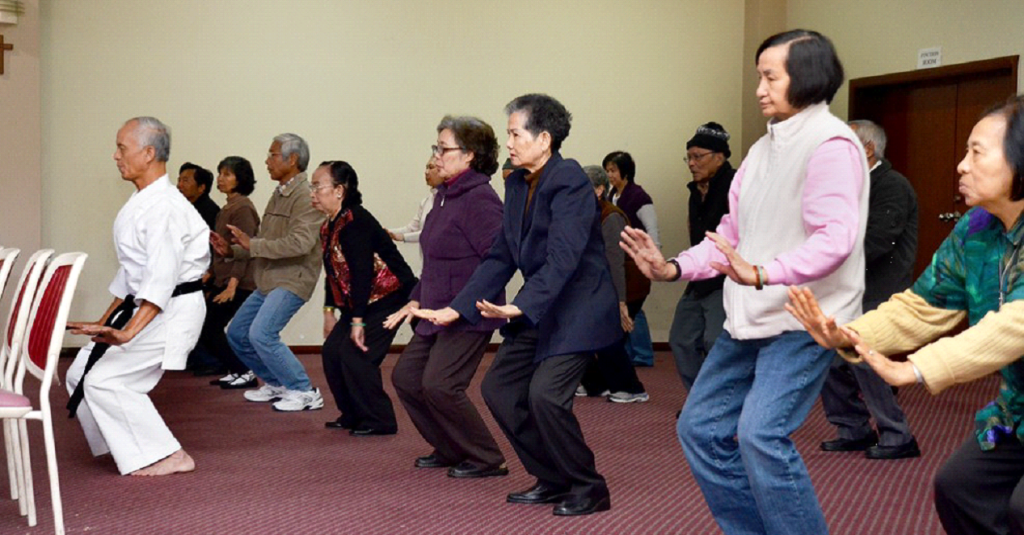 Translate This Page
[google-translator]
The Multicultural Wellness Program supports and cares for people from culturally diverse backgrounds, who are frail aged or have a disability, to enable them to continue to live independently through the provision of Home and Community Care (HACC) funded services. Our multilingual / multicultural staff are from diverse cultural backgrounds and speak 15 languages. This allows for services to be delivered in the preferred language of the consumer. If we do not have a staff / volunteer who does not speak the preferred language of the consumer we will arrange at our cost the services of a professional interpreter or a bilingual staff from one of our other programs.
The Wellness Approach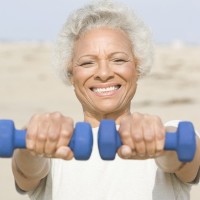 The Multicultural Services Centre of WA Inc. provides Centre Based Day Care services to people from multicultural backgrounds, who are frail or have a disability. The services are
based on the Wellness Approach which focuses on capacity building and sustaining independence.

Day Centres
Language specific day centre programs operate in North Perth and also in the north, south and east metropolitan regions. At the day centre you can meet people from similar cultural and language backgrounds, join in craft activities, games, outings and physical exercises.
Transport
Transport can be provided to and from the Centre subject to availability.
Social Support
Social Support provides you with the opportunity to take part in community activities and outings to places of interest include weekend retreats and group outings.
Consumer satisfaction with the Social Support is reflected in the emails below:
(1) "Thanks for giving us a wonderful time in Mandurah getaway. We enjoyed every moment while we were there, singing, talking, walking, eating delicious food, going on cruise, cheese and chocolate factory, miniature village, Clifton lake, old cottage and weekend market. You all looked after us very well staying cool and relaxed while keeping everybody's demand in mind.
L and R were with me in my chalet. They made me happy and special. We also shared our knowledge of health. I really had great time with them. I appreciate that. Thanks again. Looking forward to go for another retreat."
(2) "I would like to take this opportunity on behalf of my Mum to convey her thanks to all who organised these trips for such a wonderful outing for the seniors.
The Carers were excellent and provided a safe and happy environment. They went far beyond to make our trip a happy and memorable one.
They all deserve EXCELLENCE AWARDS. Thanks and God Bless."
Meals
Freshly cooked, culturally appropriate meals including lunch, morning and afternoon tea suitable to the needs of elderly are provided.
Service Fees
The minimum fees for services are set by the Department of Health. The fees for our services as at January 2016 are as follows and this information will be updated when changes are made:
SERVICE – FEE – UNIT
Social Support Group (Day Centre Attendance / Social Support Outing)  $10.00 per Day
Transport $3.00 per Trip
Meals $10.00 – Set Meal + tea/coffee/ biscuits
Getaway (1 night / 2 days) $120.00 – $175.00 depending on the destination
*Social support outings are only available to Day Centre consumers. Consumers will only be charged for either a Day Centre attendance or Social Support outing on any particular day. Outings involving one or more nights are priced differently.
**Transport services are provided subject to whether the consumers reside in areas serviced as well as availability of vehicles on that day.
Please Note:
The maximum a consumer will pay for receiving the full service (attending the day centre, receiving a meal and pickup/drop-off at home) is $26.00.
Consumers who do not avail transport will pay $20.00.
Fee Relief
Consumers who are unable to afford the service can request for an income assessment and a fee reduction can be given should they qualify.
Referrals
Referrals can be made by filling in the referral form and either emailing to wellness@mscwa.com.au or via fax to 9201 9112. You are also welcome to drop the forms off at our North Perth Wellness Centre at 10 Farmer Street, North Perth or mail them to:
Multicultural Services Centre of WA
Attn: Multicultural Wellness Program
Po Box 159
North Perth WA 6006
Click here to download the Referral Form
All other enquiries can be directed to the Administration Officer at wellness@mscwa.com.au or 9444 8283.
Once we receive a referral, we will send it through to the Regional Assessment Service (RAS). A RAS assessor will make contact with the applicant to assess eligibility for HACC services. The applicant should indicate on the referral form if an interpreter is required and the contact information of the person nominated to provide interpreting support if there is someone in particular (friend, family etc.) they would like to accompany them.
However, the discussion with the assessor may involve sensitive topics such as physical care needs and abilities; level of family support (financial, personal care, etc.) so the applicant will need to be comfortable with the nominated person. In the event that the applicant does not have anyone to assist with interpreting, MSC can provide the services of a staff member for this purpose. Alternatively, the assessor will use professional interpreting services in the applicant's preferred language.
Complaints Procedure/Service Feedback
The Multicultural Wellness Program welcomes information and feedback from consumers which will enable it to improve the quality of our services.
All consumers are made aware of their right to complain, and assisted to fully understand the complaints procedure and the use and availability of
advocacy services.
Consumers have a right to complain about the service they are receiving without fear of retribution and can expect complaints to be dealt with confidentially, fairly and promptly.
The Manager will take steps to ensure that consumers feel comfortable to continue accessing the service after making a complaint.
Information on the complaints procedure of The Multicultural Wellness Program is included in the Consumer Welcome Pack and presented to and explained to consumers at the commencement of their services with MSC and when their ongoing service entitlements are reviewed.
All complaints are recorded on a Compliments/Complaints Record Form which is actioned by the Manager. Other feedback (such as suggestions by consumers, carers and staff) are logged using a Feedback form and followed up by the Manager.
Person/s affected by the complaint would be given the opportunity to put their case and be fully informed of all facts and the final decision that MSC makes to resolve their issues/complaints.
Download a copy of the Compliments-Complaints Form here.
Click Here To Download the Form
Consumers have the right to use an advocate of their choice to take up their issues with the staff and/or management of the Multicultural Wellness Program without going through the above process. This may be a family member or friend, or Advocacy Services such as those listed below.
Advocacy Services
Advocacy services available for HACC consumers include:
Advocare 9479 7566
Elder Abuse Helpline: 1300 724 679
Aged Care Complaints Commissioner 1800 550 552
People with Disabilities WA 9485 8900
Ethnic Disability Advocacy centre 9388 7455
Freecall: 1800 659 921
Click Here To Download Advocate Nomination Form
Bright Ideas Box
The Multicultural Wellness Program values, practical and positive ideas to improve the delivery of our services. All ideas are welcome from anyone interested in improving our HACC services including consumers, carers, friends, staff, family members, community leaders etc. It is critical for the ongoing success of our program that we think "outside the box" and come up with new, innovative and creative ways to make our Centre Based Day Care Services and Social Support Services unique.
As consumers/carers you are uniquely placed to provide suggestions/ideas that best address concerns that you may have or how we can further enhance the quality of the services that we provide.
These ideas can be provided in writing and placed in the Bright Ideas Box or you can mail it to 10 Farmer Street, North Perth WA 6006 or emailed to us using the link below. Please note that you are not required to identify yourself but if you do so, it would give us the opportunity to thank for your efforts and provide you feedback on how your ideas have been implemented.
Volunteering
We welcome volunteers who are passionate about working with seniors. Click here to go to our Volunteering page for further information.
Service Delivery Centres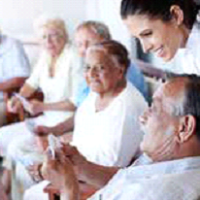 Centre based services are offered at the following venues:
The Multicultural Wellness Centre
5 Bookham Street, Morley, WA 6062
Manning Senior Citizens Centre
3 Downey Drive, MANNING, WA 6152
Vietnamese Catholic Community Centre
3 Victoria Rd, WESTMINISTER, WA 6061
Centenary Park Community Centre
Corner Daly Street/Barker Street, BELMONT, WA 6104
Contact Details for all Centres:
Phone: (08) 9444 8283
Fax: (08) 9201 9112
Email: wellness@mscwa.com.au